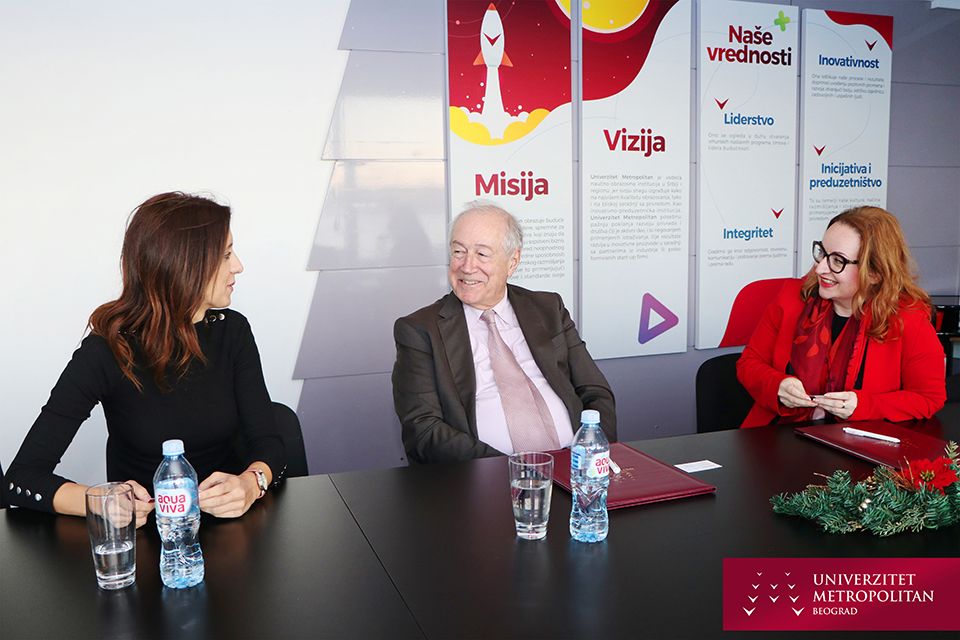 The successful cooperation between FCB Afirma and Metropolitan University so far has been formalized by the signing of the Agreement. Our General Manager Maja Barac Stojanovic and University Rector Dr. Dragan Domazet have signed this contract to enable Metropolitan University final year students to practice internships in various sectors of our agency and thus step into the world of marketing, applying the knowledge gained at the faculty into working with some of the world's largest brands. In addition to the necessary knowledge and skills, the mastery of which is a basic prerequisite for developing their careers and success in the marketing community, interns will have the opportunity to become part of a team made up of professionals and good people - to spice up the most colorful team with their own color.
Respecting our own founding principles that we always have a serious strategy for our brand, we also want to offer a serious strategy for the development of young people in our environment. Our goal is in line with the interests of young creative forces, and their affirmation will mean a step forward for both the creative industry and the development of social values ​​that are embedded in the mission of our network.
Some of Metropolitan University's top students have already had the opportunity to practice in various positions at the agency.
Metropolitan University was founded in 2005 as the Faculty of Information Technology - FIT. It is built on the principles of the Bologna Declaration for the European System of Education. The curriculum at this university is in accordance with the recommendations of the American ITEE and ACM professional associations, and therefore the diploma of this university is highly respected and recognized throughout the world. The University consists of three faculties: Faculty of Information Technology, Faculty of Management, Faculty of Digital Arts.